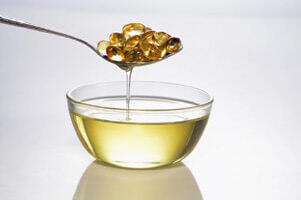 The results of a meta-analysis, published on 25 December 2013 in the journal
« Nutrition, Metabolism and Cardiovascular Disease »
, which looked at randomised trials of between three months' and almost five years' duration, revealed that patients suffering from coronary heart disease who supplemented with omega-3s had a reduced risk of death from all causes.
Researchers at the University of Nanjing in China selected fourteen randomised clinical trials involving 16,338 participants supplemented with omega-3 (EPA and/or DHA) and 16,318 participants in placebo control groups. They evaluated the effects of this supplementation on major cardiovascular events, sudden cardiac death and death from any cause. The trials involved patients with coronary artery atherosclerosis, angina, coronary artery disease, myocardial infarction and ischaemic heart failure.
Taken as a whole over the studies' follow-up periods, those participants receiving omega-3 supplements had a slight reduction in risk of major cardiovascular events compared with controls.
A separate analysis, restricted to those diagnosed with coronary atherosclerosis - before any occurrence of heart attack or heart failure - revealed a 51% decrease in risk of major cardiovascular events associated with omega-3 supplementation compared with placebo.
In addition, higher doses of omega-3 (over 1 gram a day) were associated with a 22% lower risk of major cardiovascular events.
Significantly, those patients who had received omega-3 supplements also had a lower risk on average of dying from cardiac causes (-13%), from sudden cardiac death (-14%) and from death from any cause (-8%), compared with subjects receiving a placebo.
"An impressive feature of our meta-analysis is that supplementation with omega-3 polyunsaturated fatty acids in patients with coronary heart disease is associated with a significant reduction in risk of death"
commented Y T Wen and colleagues.
They also noted that omega-3's benefits in coronary heart disease include improvements in lipids, blood pressure, cardiac and vascular function, prostanoids, coagulation and immunological responses.
Wen YT, Dai JH, Gao Q. Effects of Omega-3 fatty acid on major cardiovascular events and mortality in patients with coronary heart disease: A meta-analysis of randomized controlled trials. Nutr Metab Cardiovasc Dis. 2013 Dec 25. pii: S0939-4753(13)00308-6. doi: 10.1016/j.numecd.2013.12.004