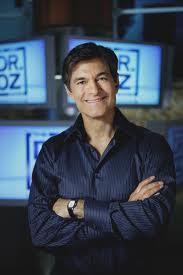 In the United States, just the mere mention of a particular plant extract or natural supplement on the famous TV health programme « The Dr Oz Show » is all that's needed for its popularity with consumers to rocket. Dr Mehmet Oz, heart surgeon and professor at Columbia University, has recently endorsed the use of a wide range of plants and nutrients, some popular, others less well-known, all of which act holistically to help promote longevity and perfect health!
If we were to draw up a list of the phyto-nutritional supplements that are really taking off across the Atlantic, these would all be in the 'top ten'.
From the more familiar ….
Garlic, the oldest remedy for high blood pressure
Arterial hypertension and hypercholesterolaemia are high on the list of today's most common diseases. Garlic remains the most powerful plant for countering these so-called 'diseases of civilisation', and it can now be taken every day, without the odour and social disadvantages, in an aged and odourless form with unrivalled potency.
Aloe vera, the skin-healing gel
Widely recognised for its ability to relieve and hydrate irritated skin, aloe vera gel (Aloe barbadensis) has also been shown to be highly effective at healing mild burns in external cosmetic use.
Curcuma longa, the spice with multiple health benefits
It's the curcuminoids in curcuma, particularly curcumin, that are responsible for its health benefits throughout the body. From improved digestive function, and enhanced liver detoxification, to powerful anti-inflammatory effects on the joints, the benefits of standardised curcuma longa extracts have wholly earned them their place in basic natural pharmacy!
Ginseng panax, the adaptogen root
The basis of holistic medicine, ginseng extracts standardised in ginsenosides are widely recognised for their effects on vitality, energy, libido, and stress reduction, as well as for improving immune system function. Indeed, this adaptogen plant helps the body cope with the demands of a modern lifestyle by restoring physical, emotional and mental equilibrium.
Saw palmetto, the male ally
Serenoa repens, better known as saw palmetto, is rich in phytosterols and fatty acids which appear to block the hormones that influence prostate size. Extracts of this plant have thus been used for many years to clear the urinary tract and provide long-lasting relief for symptoms of benign prostatic hyperplasia (enlarged prostate). For men over 40, it is without doubt the supplement of choice for long-term prostate protection.
…to the most promising.
Berberine, the new weapon for combatting type 2 diabetes
Derived from the plant Berberis vulgaris, berberine is a substance little known by the general public but fast becoming an important new weapon against diabetes. By improving insulin sensitivity and facilitating the transport of glucose in cells, it enhances the body's use of both sugars and insulin and is as effective at lowering glycaemia as classically prescribed drugs.
Raspberry ketones, for excess weight
Recent studies have shown that consumption of raspberry ketones is associated with weight loss. These natural aromatic compounds stimulate production of both norepinephrine, which increases thermogenesis and fat-burning, and adiponectin, a key enzyme involved in regulating fat and carbohydrate metabolism. To be effective, however, they need to be consumed at levels of 100mg a day, which equates to tens of kilos of raspberries every day and supplementation is thus essential.
Astaxanthin, the new carotenoid
Extracted from the algae Haematococcus pluvialis, astaxanthin has emerged as the no. 1 supplement for relieving tired eyes, especially when caused by long periods in front of a computer screen. It provides additional protection against inflammatory changes likely to aggravate ARMD and boosts antioxidant defences.
Krill oil, particularly rich in omega-3
Krill (Euphausia superba) is the generic term for the small crustaceans found in cold, deep ocean waters, which are mainly composed of omega 3 long chain fatty acids such as EPA or DHA. Research has comprehensively demonstrated these fatty acids to have anti-inflammatory effects as well as benefits for the heart and emotional wellbeing. According to a recent study, krill oil may reduce the accumulation of body fat and thus help with weight loss.
Schisandra berries to combat stress
As life gets ever more stressful, natural substances with calming effects become increasingly essential. Busy schedules, sleep problems, anxiety … all these can be relieved by taking Schisandra berry extracts, which support adrenal function and play a particularly important role in releasing stress hormones, especially cortisol.
And the final recommendation from Dr Oz : Phytoceramides… or how to fake a facelift!
Phytoceramides are highly effective at helping reduce the visible signs of aging. Fewer of them are produced as the body ages, but three months' supplementation with phytoceramides can significantly improve the structural integrity of the skin, and help eliminate fine lines, wrinkles, dry skin and itching. Phytoceramides have been used in Japan for centuries and the FDA has just approved their use as a 'novel ingredient'. They can therefore be taken on their own or alongside normal anti-aging creams.