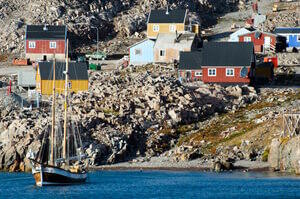 And it was in the course of investigating this phenomenon that Danish researchers in the 1960s discovered the benefits of omega-3 for human health.
Omega-3s are a particular type of fat, quite distinct from those found in butter, meat, sunflower oil or even olive oil. Omega-3s are predominantly found in oily fish and the flesh of marine mammals such as seals and walruses. Far from making those who consume them obese or ill, omega-3s protect the heart and arteries - hence the low incidence of cardiovascular disease amongst Inuit populations whose diet contains significant amounts of oily fish and marine mammals.
These discoveries triggered a whole host of studies into the health benefits of omega-3s. Japanese researchers at the University of Chiba noted that the exceptional longevity enjoyed by inhabitants of the Okinawa archipelago was linked to their high consumption of omega-3 rich food: they eat 250g of oily fish a day which protects them from heart disease.
In August 2013, a meta-analysis (of 11 studies) published in the scientific journal
Atherosclerosis Supplements
concluded that there was a 33% decrease in risk of cardiac death and sudden death in those who took omega-3 supplements compared with placebo. The risk of myocardial infarction decreased by 25% and the risk of all-cause mortality fell by 11%. (1)
Omega-3 health benefits extend beyond the heart and arteries
Omega-3s are therefore justifiably considered more effective than chemical medications for lowering the risk of cardiovascular disease. However, their health benefits are not limited to the heart:
• They have anti-inflammatory properties that are highly effective against arthritis and intestinal inflammatory diseases (Crohn's disease). (2)
• They reduce the risk of depression. (3)
• They prevent cancer. (4)
• They protect against the development of diabetes. (5)
• They improve vision. (6)
• They enhance children's intelligence. (7)
• They strengthen the skeleton. (8)
And you don't have to eat vast quantities of anchovies and sardines
Such a multiplicity of health benefits provides a compelling argument for a wholesale return to the consumption of oily fish and the traditional dietary practices of the Dutch (herring), Native Americans (fish) and Mediterranean populations (anchovies and sardines).
But few people are likely to want to eat several tins of sardines every day, or to include anchovies in every meal.
That is why the last 30 years has seen a growth in the consumption of omega-3s in the form of nutritional supplements. Generally sold as 'softgels', clear yellow or orange capsules that are soft, translucent and easy to swallow, these supplements contain concentrates of marine omega-3 fatty acids and provide all the omega-3s you need without having to change your diet.
Since there is no need to include fish on every menu, you are not exposing yourself to the risks associated with excessive fish consumption. Current marine pollution levels have led to the accumulation in fish of heavy metals, dioxins and PCBs which pose a genuine risk to health. Fortunately, omega-3 softgels are available that have been highly-purified to remove any trace of pollutants.
Serious worldwide shortage of omega-3
All would be well, therefore, if only everyone were to consume a few of these capsules daily in order to obtain the same health benefits as those enjoyed by the Inuits and the Japanese populations of Okinawa.
Unfortunately, however - and the reason this article is called 'Omega-3: a nightmare scenario'- global production of these capsules
faces insurmountable challenges.
There is no scope for increasing production in the main fishing zones for oily fish, located in the South Pacific off the coasts of Chile and Peru. Fishing is controlled by strict quotas because small fish populations such as cod are extremely vulnerable to overfishing. The slightest increase could cause a collapse in populations making fishing impossible for several years to come.
Neither is it an option to resort to the farming of oily fish since fish farms use small fish (sardines, herrings, anchovies etc) caught in open seas, to feed their fish. Farmed fish will only be rich in omega-3s if they are fed with small fish, plankton and krill that are themselves rich in omega-3, ocean stocks of which are limited.
Therefore, omega-3 manufacturers today face an extremely difficult situation with no solution yet on the horizon. Since production cannot be expanded, any rise in demand will provoke a dramatic increase in price.
What is saving the situation (for the moment)
The only positive aspect - if you can call it that - which is for the moment keeping the situation in check, is that only a tiny minority of well-informed people know enough about omega-3s to realise the importance of taking dietary supplements to ensure they get their daily intake.
In addition, government advice designed to convince the public that dietary supplements are "bad for your health" and that omega-3s "don't work" is discouraging many people from taking them. The majority of individuals, however well-educated, remain convinced that "eating a little of everything" is enough to maintain good health. They do not realise what the body actually needs in the way of DHA and EPA omega-3 fatty acids (those found in oily fish) and are not eating enough of these fish.
Such widespread ignorance goes a long way to explaining why cardiovascular disease remains the leading cause of death in the West, and why depression, diabetes and osteoporosis are reaching global epidemic proportions, all of which adds to the profits of the pharmaceutical industry.
The situation could change at any moment
Combined with curbs on household spending imposed by the economic and financial crisis, these factors have led to a stabilisation in demand for omega-3s. It remains, however, a delicate balance. Awareness among ageing Western populations as to omega-3's considerable health benefits could suddenly increase at any time. We would then witness a drastic reversal of the situation and a price explosion with dramatic consequences.
Those who for many years have eaten little or no oily fish, and who have never taken omega-3 supplements, face a significantly-increased risk of cardiac arrest, depression, diabetes and osteoporosis. But for them, there is no other option than the false promises of chemical drugs "for the heart".
Fortunately, the body's omega-3 status is relatively long-lasting: although it requires several months' supplementation to correct any deficiency, the fact that you have been consuming sufficient omega-3s over a long period will leave you better-equipped to cope in the case of a shortage, however undesirable that may be.
And as is often the case, it is still not too late to start.
Why Western populations are at particular risk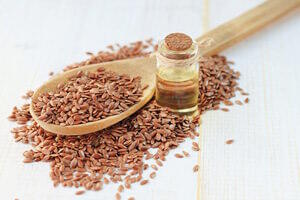 Nowadays, Western populations as a whole are eating very little oily fish, and neither are they consuming plant sources of omega-3. These are essentially found in linseed and rapeseed oils, consumption of which has fallen dramatically since 1945.
In any case, plant sources provide a less effective form of omega-3 - alpha-linolenic acid (ALA) - than that provided by oily fish, which must be metabolised by the liver to form the DHA and EPA beneficial to the cardiac system and brain (depression) respectively. Only a small proportion of ALA is actually converted by the body, seriously restricting the efficacy of plant-origin omega-3.
Equally problematic is the fact that our diet contains another type of fat, omega-6 which, when the ratio of omega-3 to omega-6 is significantly out of balance, leads to health problems. Omega-6 fatty acids are found abundantly in corn and sunflower oils, both of which feature heavily in modern diets. The omega-6 to omega-3 ratio should be 4:1 but in industrialised countries it is more often 20:1, exacerbating health problems in these populations.
In this context, where omega-3s are fast-disappearing from modern life, even a slight increase in omega-3 intake from supplementation will significantly improve your chances of living a longer, disease-free life (remember that inadequate omega-3 intake also increases the risk of cancer).
Which omega-3 supplement should you choose?
In spite of the emerging and worrying shortage of omega-3, it is still possible to obtain top quality omega-3 at prices which if not exactly cheap, are affordable, and actually represent good value when you consider the health benefits they offer.
It is obviously not possible to guarantee how long this will remain the case, but those individuals who are aware of the problem now, clearly have a significant advantage over their contemporaries.
When buying omega-3s, it is important not to opt for a simple fish or salmon oil, as the actual omega-3 fatty acid molecules, DHA and EPA, make up only a fraction of the total amount of oil (usually less than 30%).
You could therefore find yourself swallowing a large number of pills to very little effect as you need to take 1 gram a day of DHA and EPA, a level not generally obtainable from the daily doses indicated.
However, a Swedish company, EPAX, manufactures concentrated omega-3 capsules that contain only DHA and EPA, making them much more effective.
---------------------------------------------------------
References :

(1) http://www.sciencedirect.com/science/journal/15675688
(2) i Giuseppe D, Wallin A, Bottai M, Askling J, Wolk A. Long-term intake of dietary long-chain n-3 polyunsaturated fatty acids and risk of rheumatoid arthritis: a prospective cohort study of women. Ann Rheum Dis. 2013 Aug 12. doi: 10.1136/annrheumdis-2013-203338.
(3) Hibbeln JR. Fish consumption and major depression. Lancet. 1998;351(9110):1213.
(4) Hooper L, Thompson RL, Harrison RA. Risks and benefits of omega 3 fats for mortality, cardiovascular disease, and cancer: systematic review. BMJ. 2006 Apr 1;332(7544):752-60.
(5) Montori VM, Farmer A, Wollan PC, Fish oil supplementation in type 2 diabetes: a quantitative systematic review. Diabetes Care. 2000 Sep;23(9):1407-15.
(6) Chong EW, Kreis AJ, Wong TY. Dietary omega-3 fatty acid and fish intake in the primary prevention of age-related macular degeneration: a systematic review and meta-analysis. Arch Ophthalmol. 2008 Jun;126(6):826-33.
(7) Paul Montgomery, Jennifer R. Burton, Richard P. Sewell, Thees F. Spreckelsen, Alexandra J. Richardson. Low Blood Long Chain Omega-3 Fatty Acids in UK Children Are Associated with Poor Cognitive Performance and Behavior: A Cross-Sectional Analysis from the DOLAB Study. PLoS One 10.1371/journal.pone.0066697. 24 Juin 2013.
(8) MacLean, Mojica, Morton et al. Effects of omega-3 fatty acids on lipids and glycemic control in type II diabetes and the metabolic syndrome and on inflammatory bowel disease, rheumatoid arthritis, renal disease, systemic lupus erythematosus, and osteoporosis. Evid Rep Technol Assess (Summ). 2004(89):1-4.
Inuit populations (formerly known as Eskimos) rarely suffer from heart disease.