15-02-2011
Resveratrol's health benefits linked to its effects on adiponectin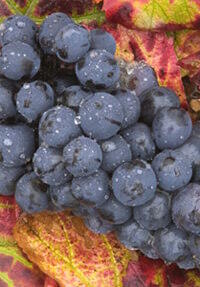 Resveratrol is the potent polyphenol found in grapes and red wine, often associated with the 'French paradox' - the low incidence of heart disease and obesity seen in the French population despite a relatively high fat diet.
Resveratrol attracted huge attention in 2003 when the scientist David Sinclair and his team showed that resveratrol could extend the lifespan of yeast cells. According to Sinclair, resveratrol activates the Sirtuin 1 gene (Sirt1), which is also activated during periods of calorie restriction in humans as well as other species.
Recent studies, however, suggest that resveratrol may confer benefits via other mechanisms: researchers from the University of Texas have shown that it stimulates expression of adiponectin.
This is a hormone secreted in adipocytes or fat cells which plays an important role in regulating insulin sensitivity and energy.
In addition, studies show that adiponectin has anti-atherosclerotic, anti-inflammatory and anti-diabetic properties.
Order the nutrients mentioned in this article
Resveratrol
The most effective and best-researched phytonutrient for maintaining and protecting health
www.supersmart.com
Trans-Resveratrol
Standardised extract of Polygonum cuspidatum
The high dose recommended in many studies
www.supersmart.com