23-09-2013
Les curcuminoïdes associés à une réduction de la CRP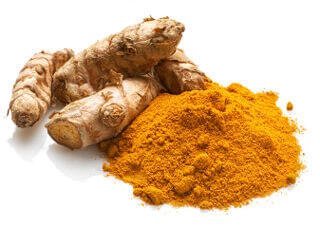 L'inflammation joue un rôle clé dans la pathogenèse de l'athérosclérose et des maladies cardiovasculaires. Dans ce contexte, la C-réactive protéine (CRP) a été identifiée comme un marqueur de l'inflammation et un facteur de risque dans les maladies cardiovasculaires.
Une méta-analyse, incluant un total de près de 350 personnes a examiné les effets des curcuminoïdes sur les valeurs des CRP des participants. Les curcuminoïdes, dont la curcumine, sont des composés polyphénoliques qui se trouvent naturellement dans le curcuma. Selon l'analyse des résultats des différents essais cliniques, comparativement au placebo, la supplémentation en curcuminoïdes est associée à une réduction significative des niveaux de CRP dans les études réalisées sur un minimum de quatre semaines et avec des compléments possédant une bonne biodisponibilité. Les mécanismes impliqués seraient la suppression de la production et de la libération de cytokines pro-inflammatoires.
Ainsi, en plus des effets reconnus sur la détoxication hépatique et la neutralisation des radicaux libres, les curcuminoïdes du curcuma confirment encore par cette étude, leurs puissants pouvoirs anti-inflammatoires.
Sahebkar A. Are Curcuminoids Effective C-Reactive Protein-Lowering Agents in Clinical Practice? Evidence from a Meta-Analysis. Phytother Res. 2013 Aug 7. doi: 10.1002/ptr.5045. [Epub ahead of print]
Order the nutrients mentioned in this article
Natural Curcuma
A superior turmeric extract rich in curcuminoids
www.supersmart.com
Super Curcuma
Curcuma phytosomes with higher bioavailability
New patented curcuma extract, 29 times more bioavailable !
www.supersmart.com