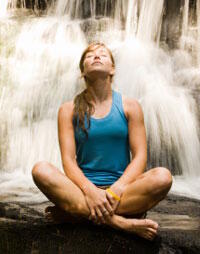 A body in perfect health is a body free from toxins and impurities! The tendency to eat more high-fat food in winter, combined with Christmas and New Year over-indulgence, means now is the perfect time for a thorough cleansing of all the body's natural systems for eliminating toxins.
For a detox to be really comprehensive, it needs to work at different levels to reduce and eliminate the body's entire toxic load, from the cells to the whole digestive system, via the key organ: the liver. The role of the liver in eliminating toxins from the body - accumulation of which is particularly harmful - is crucial, and it is therefore vital it gets adequate support.
A variety of traditionally recognised plant extracts can help stimulate liver function: extracts of Chrysanthellum americanum, Milk thistle standardised in silymarin, artichoke leaf or dandelion. Their actions are enhanced and completed by natural substances such as Calcium D-glucarate, dimethylglycine and reduced L-glutathione, which act at different enzyme phases to break down toxins, and conjugate (or neutralise) them, so that they can be eliminated more easily by the emunctory organs. Choline, Betaine, Methionine and L-carnitine also provide essential support for the transport, mobilisation, and thus faster elimination, of excess fatty acids.
At the same time, we need to safeguard the liver from oxidation by providing it with antioxidant nutrients such as Sodium R-lipoate, Vitamin C, N-acetyl-L-cysteine and ellagic acid. Together, these protect the liver from free radicals and stimulate production of the endogenous antioxidant, glutathione, a key liver protector.
Maintaining the integrity of the intestinal wall is also important, in order to avoid hyper-permeability and prevent undesirable substances such as enterotoxins, pesticides and bacteria from passing into the circulation.
This is the role of:
   - Glutamine, an essential amino acid, vital for maintaining intestinal cell function, and
   - Curcumin, an extract from the Indian pharmacopaeia, with immune-regulatory and anti-inflammatory properties in the intestine.
To facilitate the elimination of toxins via the urine, we also need to support the kidneys and bladder with natural substances such as modified citrus pectin, extracts of Burdock and Barberry or Crataeva nurvala, which has been used for thousands of years in ayurvedic medicine for its effects on the bladder.
Most therapists recommend regular detox periods throughout the year of varying length and intensity in order to optimise simultaneous or future absorption of other nutrients, enhance the benefits of supplementation and so increase well-being and longevity.