01-05-2000
La vente de créatine est elle interdite en France ?
Le seul acide aminé interdit en France est le tryptophane. Il n'existe aucun texte de loi en France interdisant la vente de la créatine. Par contre, il existe une pression médiatique pour que cette substance ne soit pas utilisée par nos sportifs. La créatine n'est en rien une substance dopante, c'est la substance aminée principale de la viande. Si l'on devait interdire la vente de la créatine, il faudrait fermer les boucheries et les charcuteries. La créatine est pourtant particulièrement utile pour corriger une dénutrition en particulier chez le sujet âgé, ou pour améliorer la force musculaire en association avec un entraînement bien conduit chez les sportifs pratiquant des sports de force (haltérophilie, body building, lancer de poids). L'intérêt de la créatine et des acides aminés branchés chez le sportif est explicité dans l'article sur la supplémentation du sportif paru dans le numéro de Nutranews de décembre 1999.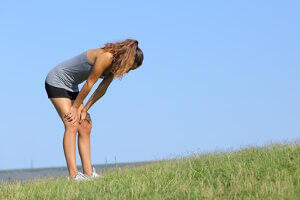 13-10-2015
Citrulline is a non-essential amino acid which means it can be made from other amino acids present in the body. Along with ornithine and arginine,...
Read more