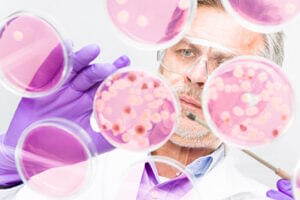 A pilot clinical trial has provided conclusive evidence that AHCC (Active Hexose Correlated Compound), a rare compound obtained from the root of the Shiitake mushroom, could represent the first effective treatment for HPV, the sexually-transmitted and till now incurable virus responsible for cervical cancer.
Human papillomavirus (HPV) is found in more than 99% of cervical cancer patients. According to the US Centers for Disease Control and Prevention, a number of other cancers are also linked to HPV: 95% of anal cancer, 60% of oropharyngeal cancer, 65% of vaginal cancer, 50% of vulval cancer and 35% of penile cancer.
It is thought that 70% of sexually-active adults will contract the virus at some point in their lives. Unfortunately, there has so far been no safe, effective medication or supplement with which to treat it.
At the 11th international conference of the Society for Integrative Oncology, Judith A. Smith, pharmacist and associate professor at the
University of Texas Medical School
, presented the results of a small pilot study which showed that the supplement AHCC is able to eliminate the HPV virus. Active Hexose Correlated Compound (AHCC) is the most popular immune-modulator supplement in Japan. It is prepared from mycelia of several species of basidiomycete mushrooms. Preclinical studies have shown it to have anti-cancer properties, both in vitro and in vivo.
In this pilot study, 10 HPV-positive women aged 30+ were treated orally with 3 grams of AHCC a day for up to six months.
By the end of the study, half the women had achieved a negative HPV result. Eradication of the virus was confirmed in three of the subjects after stopping the treatment, with the remaining two who had tested negative continuing in the study for a further two months when they will be assessed for eradication.
AHCC is a nutritional supplement which works as an immunotherapy. Human and preclinical studies have shown it increases the number and/or activity of Natural Killer (NK) cells, dendritic cells and cytokines, which help the body fight infection and block the growth of tumours.
"With this study, for the first time, we've shown it's possible to eradicate HPV in women using AHCC for 6 months ", said Judith Smith.
These preliminary results have enabled an appropriate treatment dose and duration to be determined, and a phase II, double-blind, placebo-controlled trial is now underway at the Medical School in Houston. If this study confirms initial findings, "
a clinician might be able to recommend AHCC as a nutritional supplement for treating HPV infections
", concluded Smith, adding "we would like to see if it can help boost the immune system to the point of resisting infection."
The researchers will also study the effect of AHCC on treating plantar and genital warts caused by HPV, as several people have reported that such complaints have disappeared following use of AHCC.
11th International Conference of the Society for Integrative Oncology. Abstract 138. Presented October 26, 2014.