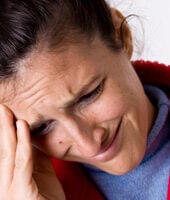 Les télomères, constitués de matériel génétique, protègent l'extrémité des chromosomes. Avec l'âge, ils raccourcissent et leur diminution a été associée au vieillissement et à plusieurs pathologies connexes, y compris la maladie d'Alzheimer et les troubles cognitifs.
Une étude pilote publiée en octobre dans la revue Nutrition, a montré une réduction dans le raccourcissement de la longueur des télomères chez les hommes et les femmes ayant une déficience cognitive légère après supplémentation en acides gras polyinsaturés oméga-3 EPA (acide eicosapentaénoïque) et DHA (acide docosahexaénoïque).
Lors d'une étude randomisée australienne, 33 participants de plus de 65 ans, souffrants de troubles cognitifs, ont été répartis en trois groupes et suivis pendant six mois. Le premier groupe a reçu quotidiennement un fort dosage en EPA (1,67 grammes et seulement 160 mg de DHA). Le deuxième groupe a reçu 400 mg d'EPA et un fort dosage en DHA (1.55 grammes) et le dernier groupe a été complémenté avec 2,2 grammes quotidiens d'acide linoléique, un acide gras polyinsaturé (chef de file des oméga-6). Avant et après chaque période de supplémentation, des échantillons de sang ont été analysés pour mesurer la longueur des télomères.
Dans les trois groupes, même si les chercheurs ont observé une diminution des télomères sur les six mois de supplémentation, il s'est avéré que les participants ayant reçu l'acide linoléique (oméga-6) avaient une plus forte diminution de leurs télomères. Le taux de raccourcissement mesuré chez les sujets ayant reçu le régime à haute teneur en DHA a été décrit comme très faible et classé comme insignifiant dans le groupe ayant reçu un fort dosage en EPA.
Ainsi, les données de cette étude indiquent que le raccourcissement des télomères peut être modifié par des moyens nutritionnels sur une période de six mois. Et Nathan O'Callaghan et ses co-auteurs ajoutent que "plus précisément, l'augmentation de l'apport en acides gras polyinsaturés oméga-3 d'origine marine, via la supplémentation, peut atténuer le raccourcissement des télomères qui survient avec l'âge".
D'autres études plus approfondies seront nécessaires pour comprendre les effets observés ici, notamment pour savoir exactement si la longueur des télomères est modifiée par une augmentation des oméga-3 et/ou une diminution des oméga-6.
Nathan O'Callaghan, Natalie Parletta, Catherine M. Milte, Bianca Benassi-Evans, Michael Fenech, Peter RC. Howe. Telomere shortening in elderly people with mild cognitive impairment may be attenuated with omega-3 fatty acid supplementation: A randomised controlled pilot study. Nutrition review, October 2013.