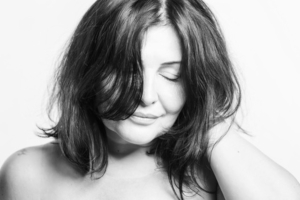 Question:
"Which supplements are effective at increasing libido in women?"
Answer:
Several products are available aimed at boosting female libido.
For women aged over 50, one of the most promising is the hormone dehydroepiandrosterone (DHEA). It's an anabolic steroid produced naturally from cholesterol by the adrenal glands. Production of DHEA peaks just before puberty, and then gradually declines (by the age of 60, the body is making less than 20% of the DHEA it did at the age of 20).

A 12-month randomised, double-blind, placebo-controlled study (1) has demonstrated the benefits of a daily 50mg dose of DHEA in women over 60. Participants reported an improvement in their libido and greater sexual satisfaction. In three other randomised studies, DHEA was shown to stimulate libido in pre- and post-menopausal women in particular, as well as in women affected by adrenal fatigue (2-4).
This is not altogether surprising as DHEA serves as the starting material for the production of other hormones in the body such as oestrogen and testosterone.
Maca is another completely natural option for 'rebooting' your sex drive, though its effects appear to be more marked in men. It's a rare plant which grows on the high plateaus of the Andes and is renowned in traditional Peruvian medicine for increasing sexual desire.
One 12-week study (5) demonstrated this stimulant property in healthy males (using doses of 1.5g and 3g of maca a day). Another study (6) showed an increase both in the amount of sperm produced and in its motility. Also known as 'Inca gold', maca's precise mechanisms of action are as yet unknown, though many scientists have theorised that it acts as a general tonic (7). Other studies have shown it to reduce the psychological symptoms (such as anxiety and depression) that undoubtedly play a role in sexual dysfunction (8).
These benefits are contingent on maca being taken in the form of a supplement standardised in macamides and macaenes (which are the presumed active principles).
Kava is also a compelling option, though it is aimed mostly at women whose sexual problems are associated with anxiety (9-10) (including those linked to the menopause). It has been used for thousands of years by inhabitants of the Pacific Islands to improve mood and encourage socialisation.
There are other possibilities too, such as L-arginine, and extracts of ginseng (Panax ginseng) and Ginkgo biloba. One well-known study (11) demonstrated the powerful effects of a formulation combining these three compounds (including 2.5g of L-arginine): after just four weeks' treatment, 70% of participants reported a significant improvement in sexual desire, 53% benefitted from improved clitoral sensitivity, and 47% even experienced an increase in frequency of their orgasms! These effects are primarily attributed to arginine, an amino acid from which the body makes nitric oxide, a substance that promotes blood vessel dilation. Earlier research had shown that in menopausal women given visual stimulation, arginine supplementation produced a physiological response: an increase in vaginal pulse amplitude (12).
Last but not least, there's Ashwagandha. A powerful adaptogen, this plant has featured in Ayurvedic medicine for over 3000 years. In a study published in 2015, it was shown to increase arousal and lubrication in a range of women (aged 21-50) experiencing low sexual desire (13).
Thus, the options are really quite numerous …
References
Baulieu E-E, Thomas G, Legrain S, et al. Dehydroepiandrosterone (DHEA), DHEA sulfate, and aging: Contribution of the DHEAge Study to a sociobiomedical issue. Proc Natl Acad Sci. 2000;97:4279-4284.
Meston CM, Heiman JR. Acute dehydroepiandrosterone effects on sexual arousal in premenopausal women. J Sex Marital Ther. 2002;28:53-60.
Hackbert L, Heiman JR. Acute dehydroepiandrosterone (DHEA) effects on sexual arousal in postmenopausal women. J Womens Health Gend Based Med. 2002;11:155-162.
Arlt W, Callies F, van Vlijmen JC, et al. Dehydroepiandrosterone replacement in women with adrenal insufficiency. N Engl J Med. 1999;341:1013-1020.
Gonzales GF et al. Effect of Lepidium meyenii (MACA) on sexual desire and its absent relationship with serum testosterone levels in adult healthy men.Andrologia. 2002 Dec;34(6):367-72.
Gonzales GF et al. Lepidium meyenii (Maca) improved semen parameters in adult men. Asian J Androl. 2001 Dec;3(4):301-3.
Dording CM et al. A double-blind, randomized, pilot dose-finding study of maca root (L. meyenii) for the management of SSRI-induced sexual dysfunction. CNS Neurosci Ther. 2008 Fall;14(3):182-91.
Zenico T et al. Subjective effects of Lepidium meyenii (Maca) extract on well-being and sexual performances in patients with mild erectile dysfunction: a randomised, double-blind clinical trial. Andrologia. 2009 Apr;41(2):95-9.
De Leo V, la Marca A, Morgante G, et al. Evaluation of combining kava extract with hormone replacement therapy in the treatment of postmenopausal anxiety. Maturitas. 2001;39:185-188.
Connor KM, Davidson JR. A placebo-controlled study of Kava kava in generalized anxiety disorder. Int Clin Psychopharmacol. 2002;17:185-188.
Ito TY, Trant AS, Polan ML. A double-blind placebo-controlled study of ArginMax, a nutritional supplement for enhancement of female sexual function. J Sex Marital Ther. 2001 Oct-Dec;27(5):541-9.
Meston CM, Worcel M. The effects of yohimbine plus L-arginine glutamate on sexual arousal in postmenopausal women with sexual arousal disorder.Arch Sex Behav. 2002 Aug; 31(4): 323-32.
Swati Dongre, Deepak Langade, and Sauvik Bhattacharyya, Efficacy and Safety of Ashwagandha (Withania somnifera) Root Extract in Improving Sexual Function in Women: A Pilot Study, Biomed Res Int. 2015; 2015: 284154.